Bathrooms
Our 25 years of remodeling experience ensures that you will get the bathroom of your dreams!
Planning
Bathroom Remodeling Expert serving Battle Ground and Vancouver Washington and local surrounding area.
Bathroom remodels offer the largest variety of opportunities for improvement. More and more, people are looking for ways to fit relaxation into their busy daily schedules. One of the best ways to do this is to create a soothing, relaxing oasis in your master bathroom suite.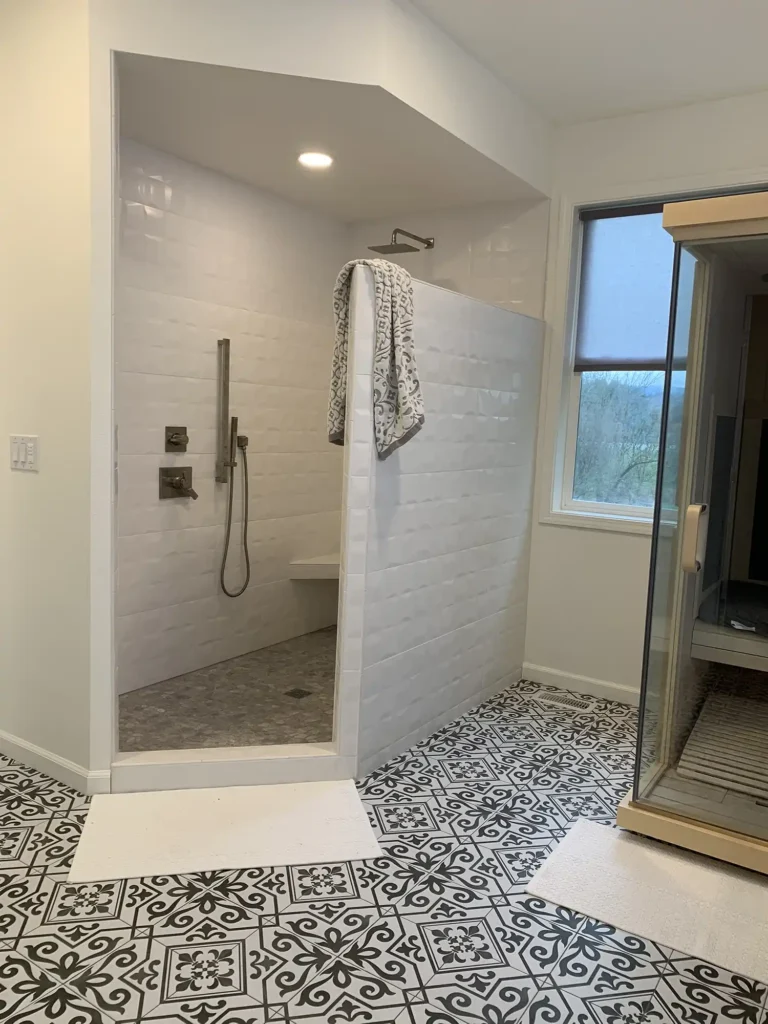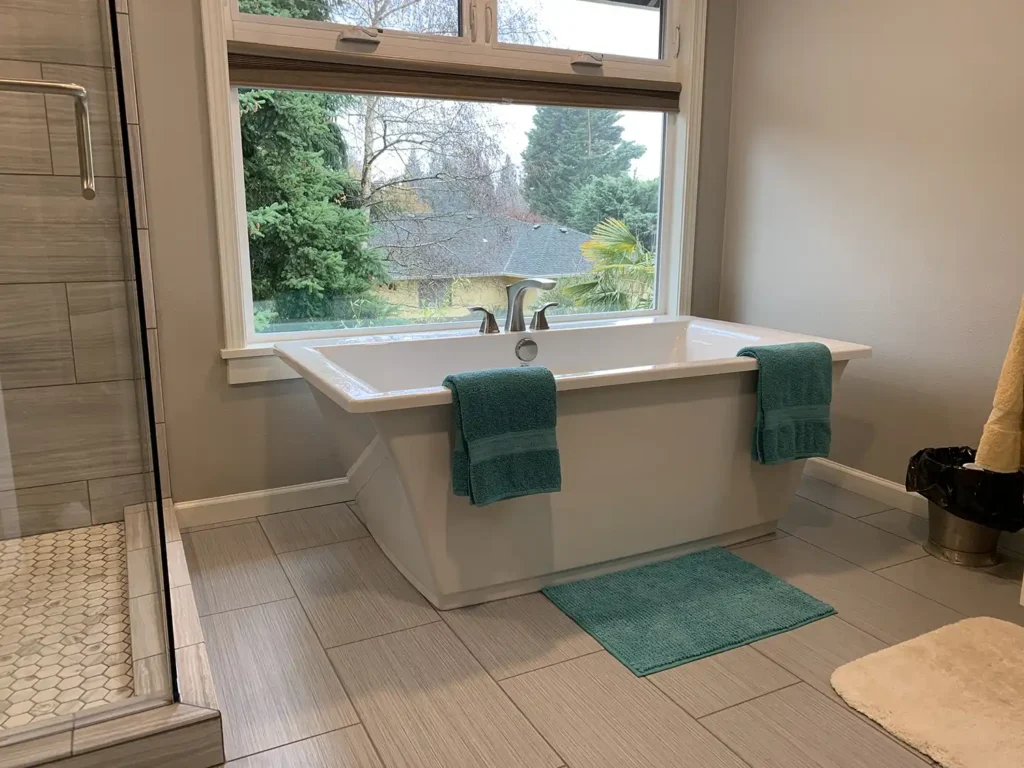 Project Completion
Transformed Bathroom.
Soaking tubs, Jacuzzi tubs, tile showers, saunas, floor heat and other luxurious options are available. We can help you fit these options into your existing space or even move a wall or two to accommodate them. Just changing a fiberglass shower for a tile shower will drastically enhance your daily bathing experience and provide you with much additional elbow room.
Contact Us
Bring Your Home to Life with Our Professional Remodeling Services!
Contact Us Today to Schedule a Free Consultation and Let's Turn Your Vision into Reality!